Who Owns The Songs You Really Want?
Choose Crunch Digital for Song Publisher Research
An Optimized Database of Ownership Rights
Crunch Digital has established relationships with major & independent music publishers, covering over 85% of all U.S. music song interests.  Looking for who owns the songs that you want to use?  We offer song publisher research to identify ownership interests linked to a sound recording. You tell us the songs you are looking for and Crunch Digital produces a report showing song availability and the total contributory share for publishers.
Crunch Digital's song publisher research reports are an invaluable road map to help you know who you need to contact for publisher licenses or what songs you can use under the publisher licenses you already have!
Some of the Music Publishers We Work With….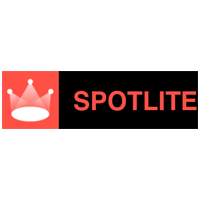 Working with Crunch Digital was a no-brainer for us.
Crunch Digital is a one stop shop for us, offering innovative services and long-term solutions, especially for licensing and reporting. Keith Bernstein, Founder of Crunch Digital, is an absolute pleasure to work with. Keith's professionalism and invaluable services have been a key component in assisting us with our needs. It's simple, cost-effective, accurate, transparent, and they deliver efficient licensing and reporting services. I highly recommend working with Keith and the Crunch Digital team. I look forward to a continued relationship with them and I am anxious to experience their next innovation in licensing and reporting.
Gary Chen, GM and Co-Owner
Spotlite Media
START THE
CONVERSATION
Discover how Crunch Digital can help you find the owners of the songs you want.