Build Your Business. We'll Manage Reporting.
Crunch Digital Reporting & Payments Solutions Save Time & Money
Trust Your Reporting & Payments to the Specialists at Crunch Digital
Crunch Digital offers a new direction for royalty processing. Avoid building additional infrastructure when outsourcing your reporting & payments is a better long-term solution. Crunch Digital provides the tools and infrastructure to process high-volume transaction data into accurate royalty reports.
We also offer an easy-to-manage, transparent payment solution to complement your royalty processing. You control the finances and visibility into who you pay and when you send payments.
Have peace of mind that a trusted third party is getting the royalty job done.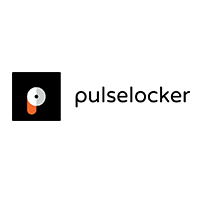 Crunch Digital delivered exactly what they said they would do.
When I first contacted Crunch Digital, I told them that I was unhappy with my current vendor. I needed to have many reports corrected and I was under pressure to deliver quickly. Crunch Digital came up with a plan for how they would get me back on track and get my statements out timely. They cleaned up my prior reporting problems and the process is now smooth and we deliver our statements accurately and on time.
Joshua Goltz, Chief Operating Officer
pulselocker
START THE
CONVERSATION
Discover how Crunch Digital can help you manage your reporting & payments.