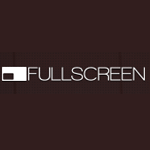 Crunch Digital to Manage Song Data and Royalty Reporting To Music Publishers
Los Angeles, March 5, 2013: Crunch Digital, the data management and royalty reporting service, will be providing comprehensive rights management support for Fullscreen, the premier global multi-channel network on YouTube.
Following the February 14, 2013 announcement that Fullscreen had inked a deal with Universal Music Publishing Group (UMPG) allowing Fullscreen musicians to monetize songs they cover from UMPG's library, Crunch Digital has been selected to manage song content data and royalty reporting under Fullscreen's licenses with music publishers. Crunch Digital will act as Fullscreen's central point of contact to manage the exchange of available songs between music publishers and their usage by Fullscreen.
"Crunch Digital was created to connect content creators and digital services with copyright owners," said Keith Bernstein, founder of Crunch Digital. "Fullscreen's agreement with Universal Music Publishing Group shows the direction we see the market heading, with multi-channel networks on YouTube creating more business opportunities with music."
"Crunch Digital came highly recommended by music publishers and understood YouTube and Fullscreen's music-related needs," said George Strompolos, founder of Fullscreen. "We look forward to partnering with them to bring our network's musicians the latest music from publishers."
About Fullscreen
http://fullscreen.net/
Fullscreen is a next-generation media company that offers innovative technology and premium services for content creators and the world's leading brands to thrive on YouTube. Fullscreen's global network generates over 2 billion monthly video views and reaches over 100 million subscribers. Fullscreen was founded in January 2011 by CEO George Strompolos, a co-creator of the YouTube Partner Program. Fullscreen is headquartered in Culver City, California.
About Crunch Digital
http://crunchdigital.com
Crunch Digital™ is an independent technology firm whose mission is to eliminate the barriers of licensing and payments in the media & entertainment space, fueling better revenue flow, improved business intelligence, and reduced operating costs. Crunch Digital manages data flow for content licensees – digital service providers, multi-channel networks, game companies, app developers and mobile carriers – including royalty reporting for direct licenses. Crunch Digital also services content owners – including record labels, music publishers, audio book publishers, film & television studios and game publishers – by managing the flow of data to and from digital services. Crunch Digital, founded in 2008, is based in Los Angeles, California.