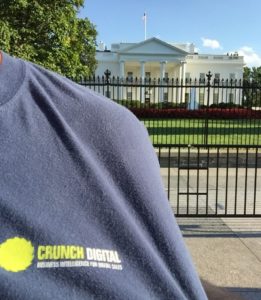 Public vs. Private Database of Music Rights

Article appearing in the August 28, 2015 edition of the Washington Internet Daily
By Jimm Phillips
Private Solution Favored
Music Industry Working To Reach Licensing Database Consensus, Stakeholders Say
The music industry is continuing to work toward an industry-led consensus on a comprehensive licensing database that can increase transparency in the licensing process. Some stakeholders told us that they're also talking with staff at the Copyright Office and members of the House Judiciary Committee to show the industry is making progress. The CO's February music licensing study, which backed a federalized terrestrial performance right, also recommended all market participants "should have access to authoritative data to identify and license sound recordings and musical works." Usage and payment information also should "be transparent and accessible to rightsowners," the CO study said.
House Judiciary Chairman Bob Goodlatte, R-Va., and other committee members examined calls for a more robust copyright ownership database as part of House Judiciary's larger look at a possible Copyright Act revamp, though most members urged the private sector to come up with its own solution. House Judiciary members have indicated in meetings that "you don't want us to create a solution," said ClearBox Rights CEO John Barker. The CO's music licensing study also favored an industry-led database effort, since it "would not be the best result for the twenty-first century marketplace to have the government start from scratch" on its own database. "We're going to have to show [the government] something" to indicate the industry is making progress on negotiating for a database, Barker said. "We as an industry are going to have to bring them something on a silver platter and show it works."
Some existing private sector-led solutions indicate it's possible for the music industry to reach a consensus on a music licensing database, said Crunch Digital CEO Keith Bernstein, who met this week with CO staff, the National Music Publishers Association and others on Capitol Hill to discuss his company's RegistryID licensing information database. The RegistryID database, which caters to app developers, digital services and multichannel networks, contains licensing information for all of the major U.S. music publishers and multiple independent publishers. Bernstein said he was meeting with Hill, CO and other stakeholders to show that the music industry isn't starting completely from scratch on pooling licensing information.
Congress is likely to be interested in ways to consolidate licensing information for all types of media, but should be looking to RegistryID and other music industry efforts as a model for how it can be done for other media, said music industry attorney Chris Castle, who represents Crunch Digital, artists and musicians. "We don't need to get the music industry caught up in something that's already being fixed." Crunch Digital has been focusing on expanding RegistryID's database of music industry licensing information, but has been exploring how to expand into other media licensing, Bernstein said. Barker, who leads the Nashville-based Interested Parties Advancing Copyright, said he is also part of a separate effort to "pull the right parties together in the industry" to advance work on a licensing database. That database would initially concentrate on the music industry but should ultimately also be opened up to all media, Barker said.
One of the music industry's main stumbling blocks in reaching a consensus on a licensing database framework has been a lack of trust among leading companies and a lack of faith among companies that they can collaborate, Barker said. Every music publisher has an internal database of its licensing agreements, but they've typically been reluctant to share that information because it has the potential to reduce their competitive advantage in the market, said Public Knowledge Vice President-Legal Affairs Sherwin Siy. It took Crunch Digital four years to convince its existing music publishing partners to provide their licensing information, though the publishers have grown more comfortable with the RegistryID model because they've found it eased their administration of licensing processes, Bernstein said. Crunch Digital hasn't contracted with the publishers, trade groups or other stakeholders "so no one questions [the] integrity of what we're doing," he said.
Consensus has favored private sector-led licensing database work, but some government role in those efforts may have benefits, Siy said. "I'm not entirely confident that any given part of the industry will have a motivation to do this by themselves," he said. "It's one of those issues where the pressures and leverage that each part of industry has lock against each other." Government involvement in creating a centralized database could also remove the potential for anti-competitive effects, Siy said. "That's why we have statutory license, that's why we have consent decrees." —