Work with Crunch Digital to Streamline Music Licensing & Reporting
Crunch Digital works with app developers, subscription music services, VR platforms, YouTube multi-channel networks, and other cutting edge new media companies. We have deep industry relationships, making us a trusted leader in music licensing and reporting. We serve a broad range of companies, from small startups to large services.
Partnering with Crunch Digital made a lot of sense for many reasons. First, copyright administration and reporting aren't part of our core business or expertise, nor they should be; we are music-based app developer. Second, the team at Crunch boasts a very wide and hands-on expertise and skill set that are hard to come by from a single shop. That's definitely a big bonus point for a startup. Last, but certainly not least, there is an unmatched level of trust from the broad industry about Keith Bernstein and his team, which allows for faster and smoother deal making with the music industry. For all those reasons, Crunch Digital services are really a no-brainer when you have a fast and tight go-to-market strategy and you understand that cutting corners with intellectual properties is just not a sustainable or responsible way to conduct business in entertainment.
Siegfried Paquet
FreshPlanet, Makers of SongPop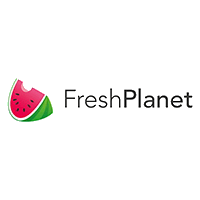 Companies We Work With...
App Developer Startup Program
Crunch Digital has built a platform that helps qualified app developers include tracks and songs under short-term restricted use developer licenses.
With the Crunch Digital sandbox platform, application developers can test and develop their products and prove their concepts and features before engaging in all-encompassing music licensing negotiations.